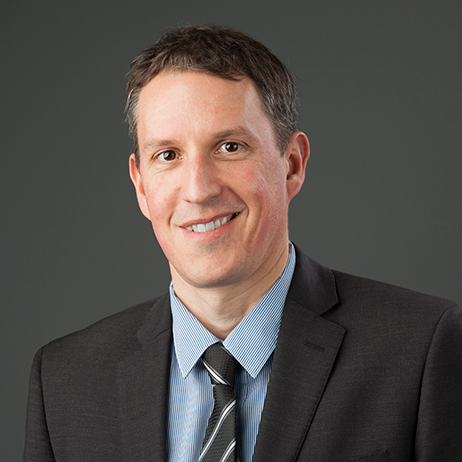 Robert Ireland
Managing Director | Chief Operating Officer
Rob has over 20 years' experience in the Alternative Investment industry and is currently the Managing Director at SL. In this role, Rob oversees the operational running of the business and the SL Executive team, whilst retaining responsibility for key client relationships.
Rob started his SL career as an Investment Analyst. In 2003, his management ability and technical expertise resulted in Rob taking on the management of the Valuations Team. In 2008, he created and led the Fund Management and Structuring team. This team's responsibilities included researching and launching new investment vehicles, devising investment strategies for clients and running the day to day operations of the investment funds. Rob subsequently spent two years as Head of the Client Services Team, where he was responsible for ensuring effective portfolio management, with a particular focus on delivering high quality service to all external clients.
Rob's ability to deal with complex issues and engage with professionals from a range of disciplines is essential in facilitating the smooth running of the Business.
Rob holds a degree in Management and Mathematics from the University of Leeds. In terms of professional qualifications, he is accredited with the Investment Management Certificate (IMC), Certificate in Company Direction (IoD) and became a CFA Charter Holder in 2012. In his free time, Rob enjoys playing tennis and golf, and spending time with his family.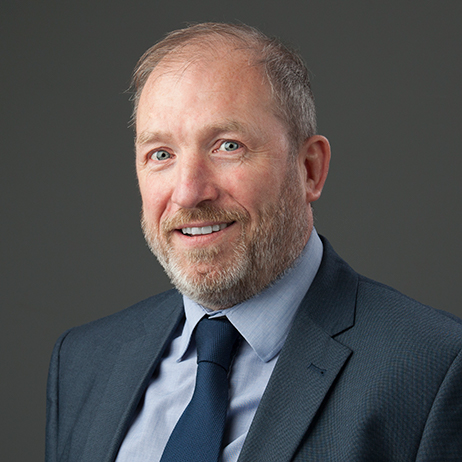 Daniel Johnston
Technical Services Director | Head of Actuarial
Dan is the Technical Services Director at SL, with the role of leading the Trading, Technical Services, Actuarial, Administration and Compliance functions. He has full responsibility for the delivery of these services across both the UK TEP and US Life Settlement areas of the business. Dan is also Chair of the SL Risk Committee.
Dan began his career working in the actuarial team of a UK Life Insurance company during the 1990s. He was actively recruited by SL in 2000, when the company was eager to engage Dan's particular expertise in product development, pricing, financial reporting and systems development. Through his in-depth industry knowledge and excellence across a range of technical disciplines, Dan has played a major role in the development of SL's Life Settlement service offering, and has been instrumental in establishing SL's modelling, pricing and valuation systems. Dan's innate ability to deconstruct and transform complex problems into innovative and pragmatic solutions is a particular skill valued within the Executive Team.
Dan studied Mathematics at the University of York and is a part-qualified Actuary with over twenty-five years' experience in the UK Life & Pensions, and US Life Settlement industries.
Outside of work, Dan is a keen sports fan. He is an active member of Warrington Rugby Union club, playing for the senior team and coaching their youth team. He supports Warrington Wolves RLFC.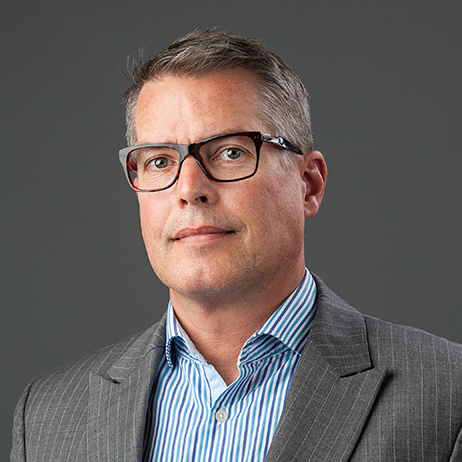 Patrick McAdams
Investment Director | Fund Manager
Patrick has been Investment Director at SL since 2006, and has been fundamental in creating and shaping SL's US Life Settlement service proposition. As fund manager of SL's open-ended life settlement strategy he co-manages the BlackOak Fund which has delivered returns in excess of 16% annualised since its inception in 2014.
In 2002 Patrick joined SL as Investment Manager with the mandate of investing in US Life Settlements by applying the firm's UK Traded Endowment Policy (TEP) expertise to the US market. Patrick has acquired many years of experience managing actuarial research, longevity analysis and has successfully managed funds and institutional mandates in the UK, Ireland, Luxembourg and Asia, amongst others.
He has priced and negotiated several large institutionally owned portfolio transactions of US Life Settlements, having been responsible for the acquisition, advisory remit or management of over $5.8 billion in face value of US life insurance policies.
Patrick is a leading and well revered global expert in the US Life Settlement market. His technical dexterity, extensive market prominence and strong presentational attributes are highly valued within the SL Executive Team, helping to drive forward new business initiatives.
Patrick started his career at Bank of America at its headquarters in Charlotte. He is a CFA Charter Holder, and founding Chair of the European Life Settlement Association (ELSA), an organisation established to educate the investment community about the benefits and features of Life Settlement investments.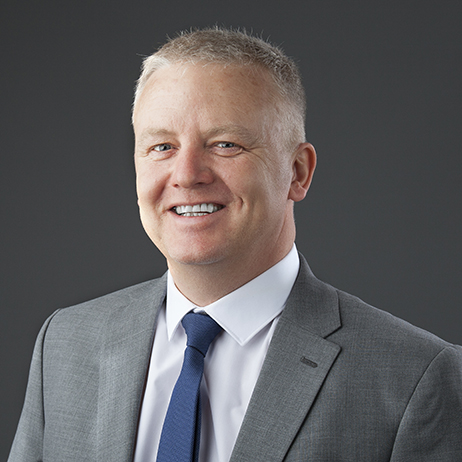 Ioan Roberts
Life Settlement Trading Manager
Ioan is currently Head of SL's US Life Settlement (LS) trading function, encompassing both secondary and tertiary market trading activity. Since joining SL in 2004, Ioan has taken a leading role in the pricing, negotiation and acquisition of over 2,000 LS policies, representing a combined face value in excess of $3 billion.
During his fifteen years at SL, Ioan has developed and nurtured an extensive network of relationships across the US LS marketplace. He is a recognised expert in his field, known throughout the LS Broker\Provider communities – as well as to existing portfolio owners – including globally recognised investment banks and private equity houses.
In addition, Ioan has been instrumental in the creation of SL's American Traded Life Automated System (ATLAS). He has managed a number of key projects to implement enhancements to the system; optimisation of the bidding interface, intelligent IRR valuation functionality and secure online submission portal; all of which enhance the level of service and value that SL delivers to clients.
Ioan has an honours degree in Business and Finance from Liverpool John Moores University and benefitted from nine years' experience with regional private client investment management companies prior to joining SL. He holds the Certificate in Securities; the Chartered institute for Securities and Investment (CISI) Diploma; and is a Chartered Fellow of the CISI, as well as a Chartered Wealth Manager.
In his spare time Ioan enjoys keeping fit, regularly attending the gym, cycling and playing football. He is also a keen golfer and currently plays off a handicap of five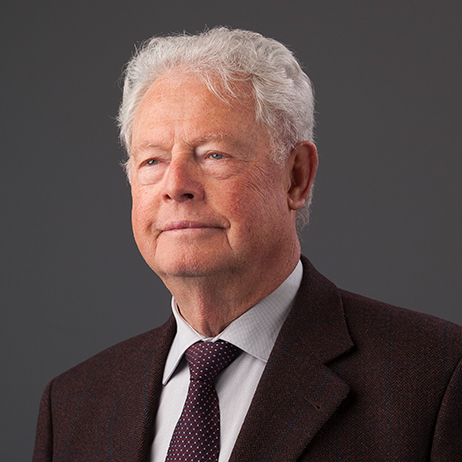 Paul Sands
Chairman | Founder
As joint founding member, Paul Sands has been driving the strategic direction of SL Investment Management since the company began trading in 1991.
From a background of corporate finance and insurance sales, Paul played a leading role in creating and shaping the market for TEPs. From day one, his vision was to not only deliver a service to consumers who wished to trade their endowment policies, but also generate value for investors who wished to purchase large volumes of policies.
Paul's vision for SL Investment Management from its inception was to lead the market in the technical analysis of the true underlying features of secondary life assets in order to produce more predictable and stable returns for investors. This was achieved alongside the development and delivery of a trading platform for the consumer in which SL became a major provider.
During this time, the fund management capabilities of SL grew and the business created and launched a number of market firsts. These included the first TEP Investment Trust, first Off-Shore open-ended TEP Fund, first hybrid TEP/Property Fund and first London Stock Exchange listed Life Settlement Fund. SL has managed, advised, or been the appointed valuation experts on five London-listed funds.
A significant factor in SL's growth has been the strategic move to extend the asset management capabilities of SL into the US Life Settlement market and further evidences Paul's commercial foresight and abilities as an experienced and driven corporate executive.
Paul is a key and highly respected figure in the European TEP market, having been Chairman of the Association of Policy Market Makers (APMM) and also MD of TEP Exchange Plc: the only fully automated trading platform for TEPs.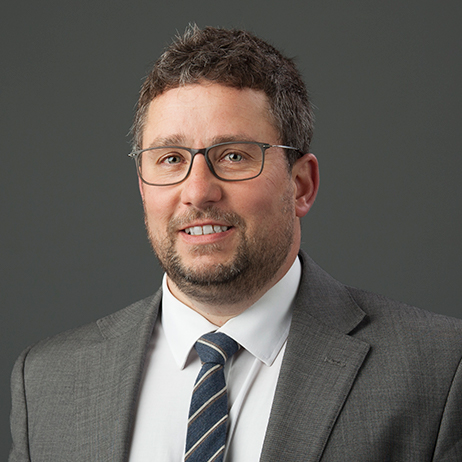 Alec Taylor
Marketing & Relationship Director
Alec heads up the Marketing function within SL, looking to maximise global investor awareness of the investment qualities of US Life Settlements and SL's range of services. Alec also leads the Traded Endowment Policy (TEP) function at SL, working with clients on the management of existing TEP funds.
Alec joined SL in 1996, establishing a specialist TEP Valuation Team within a rapidly growing organisation. Alec became Head of TEPs in 2007, and over the years he has overseen the negotiation and trading of over £1Bn of UK Traded Endowment Policy assets. Alec is well known and respected within both the UK TEP and US Life Settlement markets and has developed exceptional working relationships with investors, financial institutions, service providers and other partners operating within the marketplace.
In 1990, Alec qualified as a Bachelor of Aeronautical Engineering from Bristol University. He subsequently achieved a Masters in Artificial Intelligence (AI); providing valuable insight into areas of the business that can benefit from the application of AI techniques.
He is a previous Chair of the European Life Settlement Association (ELSA), a Director of the Association of Policy Market Makers (APMM) and has previously held co-Chair of the BVZL UK TEP division, a Munich based association focusing on secondary markets for insurance policies.
Alec enjoys spending time with his family and in his free time is a keen squash player and swimmer. He completed the Great Manchester open water Swim in Salford Quays in 2014, and has successfully completed 5 Km swims in 2015, 2016 and 2017 in support of Marie Curie Cancer Care.